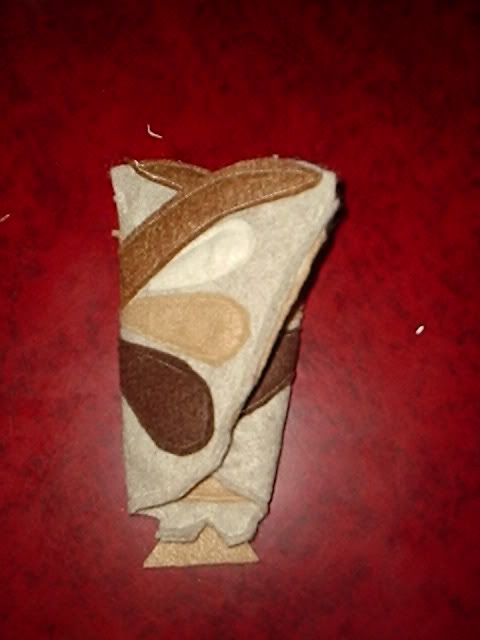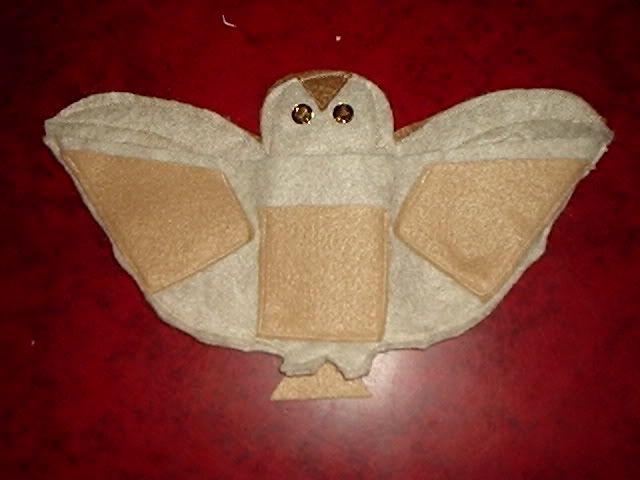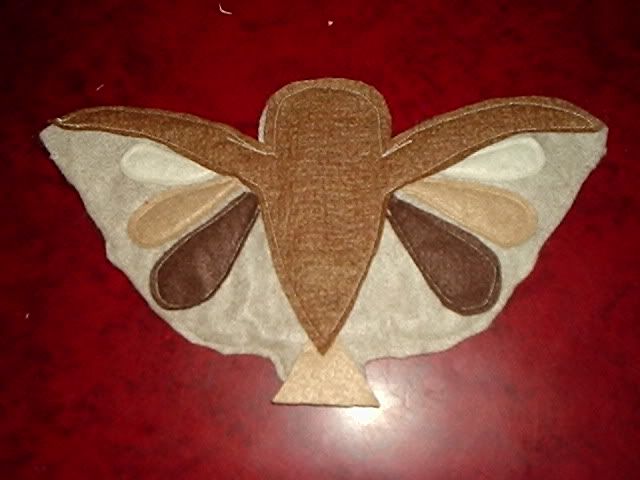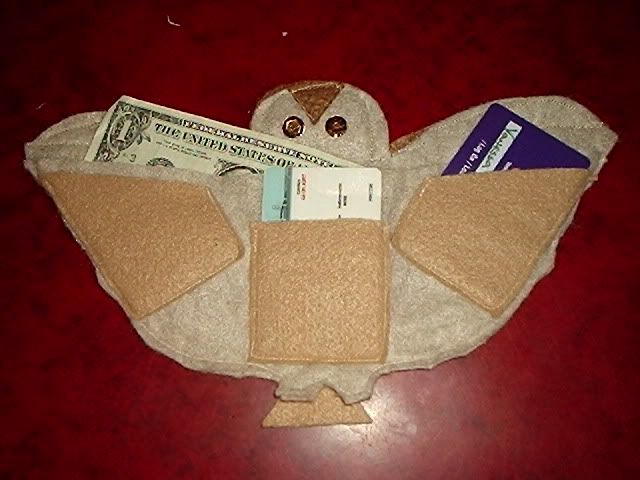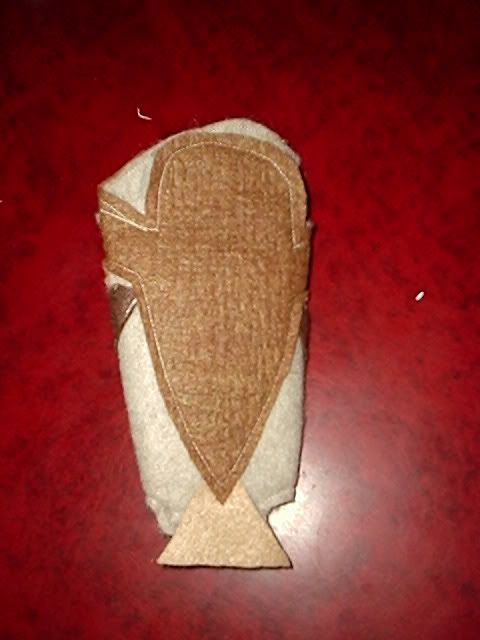 This one is already reserved for someone. I plan on making a gray one as well.
I apologize if I haven't answered all the questions on the my last post with the bat wallet, I was too excited to get this one started! I promise I'll get to them tomorrow! For those that have been making requests for me to make them, I'll gladly do it! I'll respond with the details as soon as I can.
Also does anyone want a butterfly? or an elephant? because I want to make those eventually, too. Hhaha I'm getting way to ahead of myself!! I'll probably make an etsy.com account soon enough and just sell stuff from there.
Thanks for viewing!!
(x-posted)
Ok, I was really motivated, and made the owl one. Most of you saw the bat that I made yesterday... now here's the owl!!!